Two days ago, Speaker Alvarez asked the resignation of the PNP Chief but in the photo shared by Bong Go recently, it appears that everything is OK for now.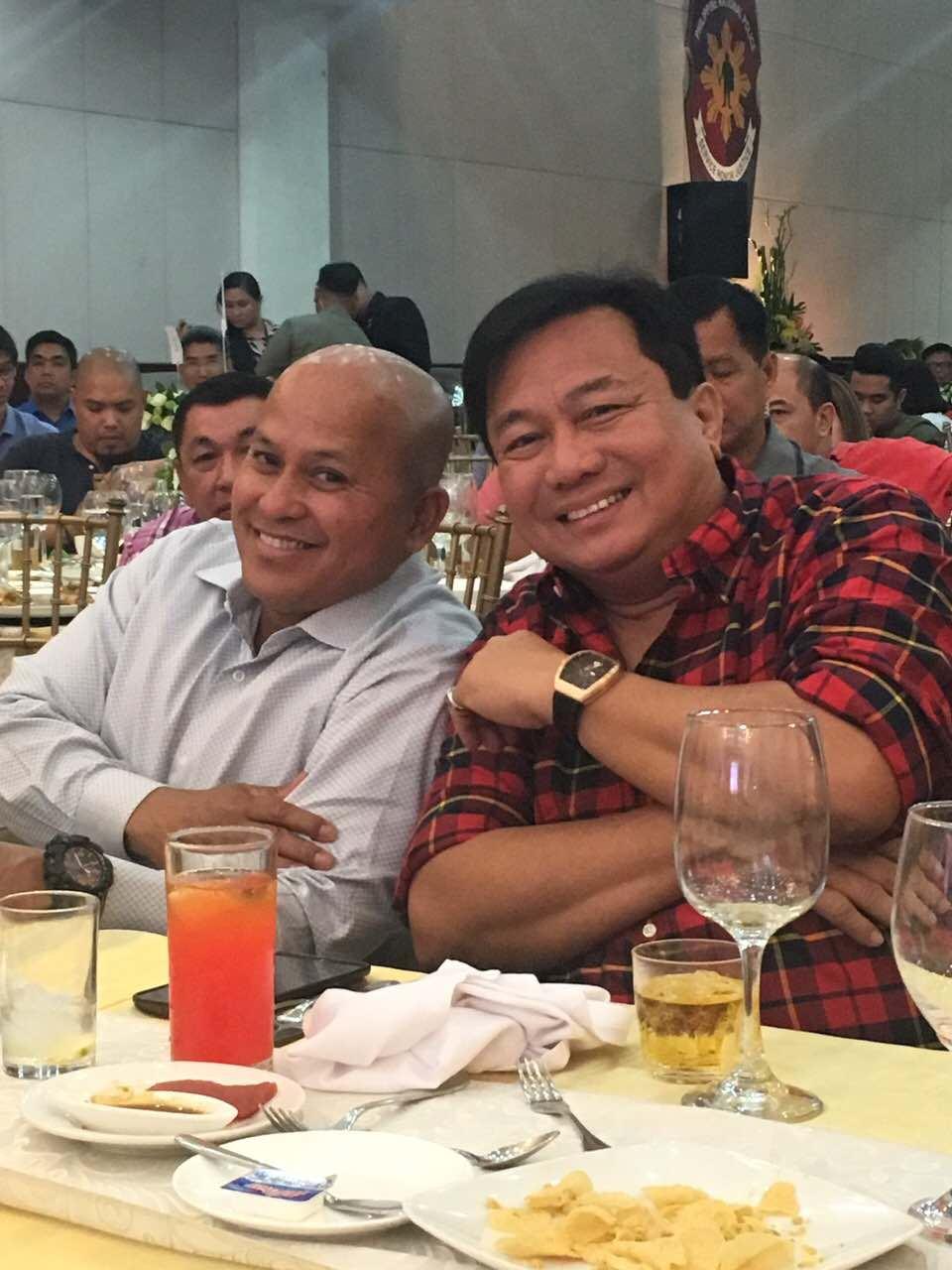 It can be recalled that Speaker Pantaleon Alvarez was the lone voice from the Duterte camp calling for the resignation of PNP Chief dela Rosa after the Jee Ick Joo murder exploded in the mainstream and social media.
In another photo shared by PTV4, Duterte, dela Rosa and Alvarez was captured in a photo having a good laugh while enjoying dinner served at the PNP Chief's birthday celebration in Camp Crame.

A short 5-second video shows the PNP Chief and Speaker Alvarez bantering while Duterte stood up to deliver his speech.

WATCH: PNP Chief Ronald Dela Rosa and House Speaker Pantaleon Alvarez at the PNP Chief's birthday party. | via Marice Martinez

Posted by PTV on Sunday, January 22, 2017
Meanwhile, Duterte told GMA News that PNP Chief Bato stays at the helm of the PNP despite calls from critics for the latter's resignation.
Duterte said that the PNP Chief still enjoys his confidence in the wake of the political storm created by the murder perpetrated inside the police camp.
Duterte assured the public that he will get to the bottom of things and punish the policemen involved in the 'tokhang for ransom' activities.
GMA News scored the exclusive interview while the President was preparing to leave for the birthday party of PNP Chief Ronald dela Rosa in Camp Crame.
Video courtesy of GMA News
Your thoughts?